What´s new in our studio in Gothenburg:
 Follow us on our new instagram page : @levistattoo_studio 
 Thank you ! 🙂
Sign up to our Newsletter further down this page!
Upcoming Guest Artists :
                                                                                 @melihanko - 6-13 September
                                                                                @summer_t_ - 10-18 September 
 @filukitti - 7-11 November
 Updated the FAQ please read here.
 levis tattoo studio Gothenburg
This tattoo studio is located at the heart of Kvillebäcken, on Hisingen in Gothenburg.
At the studio tattoo artist Antal Tamasi and owner Levente Jakab are stationed, where several guest artists also frequently visits. This gives the studio the opportunity and knowledge to work with almost all kinds of tattoo styles there is. 
"To us it is very important that our customer´s feels safe, comfortable and of course 100% satisfied with the result. That's why we want to guarantee you that our focus will always be on quality, hygiene, comfort and safety." - Levente
Levente Jakab aka. @levistattoo
Hungarian tattoo artist , working mostly in black and grey nature inspired and floral motives .Studio owner since 2012.
Antal Tamasi aka. @antaltamasi & @minimal_anti
Hungarian tattoo artist with a background in animation. Antal works mostly in cartoon style , geomety, fine lines and dotwork. 
Dezso Jakab aka. @jakabtattoo
 Specialized in geometry , mandals , dotwork and blackwork, Dezso is one of the best one can get in those styles . 
Lina Maria aka. @maria.tattooer
Colombian tattoo artist, Maria working in black and grey photorealism.
Tamas Nyari aka. @summer_t_
Allrounded tattoo artist working mostly in colors but black and grey wont be a problem for him either . One of the best cover up ortist out there!
Andras Kovacs aka @sagan989
All-round tattoo artist with a very high precision. 
Melinda Hanko aka. @melihanko
 Specialized in old school tattoos with very recognizable unique color palette 
Kitti Filutas aka @filukitti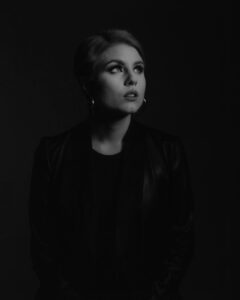 All round tattoo artist working mostly in new school style . 
CHECK OUT SOME OF OUR BEST TATTOOS 
Glyn
As an old man with many bad tattoos i can only tell you tattoo that this man levente is a ledgend in the making,i know this as a fact as he has somehow made all of my old(bad)tattoos into works of art! so thanks for all the time and effort you have put into your work for me! long live the king!
Catharina
Such a talented tattoo artist. I couldn't be more satisfied with my tattoo. I will definitely be back for my next piece.
Leon
Levi is a perfectionist, which makes him an ideal tattooist. You wan't someone who cares as much about the tattoo as you do. Besides the tatooing, he's also very creative and is willing to help you develop your unique design. 5/5